Christine Byrne B.App.Sc (Physiotherapy)

Christine Byrne attained her Bachelor of Applied Science in Physiotherapy in 1986 and has worked in Private Practice for over 20 years. She employs the knowledge and skills gained from several years of working in Private Practice in London as well as being on staff as a senior Physiotherapist at St Vincent's Hospital in Sydney. In 1992 Christine opened Bay Village Physiotherapy and Sports Injuries Centre in Double Bay which quickly grew into a large practice servicing the local community with sports injuries, post –operative conditions, chest and arthritic conditions.
Christine was an Accredited Physiotherapist provider to the athletes of the 2000 Sydney Olympic Games. She served on the City to Surf Fun Run medical team for 10 years. In addition to her duties as official Physiotherapist for Sydney District and Sub-District Rugby teams,she provided Physiotherapy coverage for the Australian All Schools Track and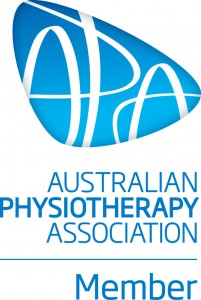 Field Championships. Christine sold her Double Bay practice in 2000 and went on to open her current practice
in Vaucluse.
Christine has a strong background in sports having completed many City to Surf Fun Runs and being an
enthusiastic Downhill and Cross Country skier. She enjoys tennis, golf and swimming. Her work combines
her passion for competitive sport with years of experience, providing Physiotherapy to competitive and
'weekend' athletes. Her enthusiasm for returning patients to their optimum function is evident in her
approach. She provides ongoing Physiotherapy and support to her children who have both competed at
National level in their chosen disciplines.